Posted by Gary Pilarchik on
by Gary Pilarchik (The Rusted Gardener) If you don't have room for a garden, try looking locally for a community garden. My plot, as seen in the video, is about 20' x 25' and costs me $40 a year. That is a bargain, as I get an endless supply of wood chips and water and the people there are wonderful.  Visit my YouTube Channel with over 800 gardening videos: The Rusted Garden Community gardens have a beauty, I think on we gardeners can appreciate. The picture, to many, looks like a dump and the whole area of 60 plus plots...
Posted by Gary Pilarchik on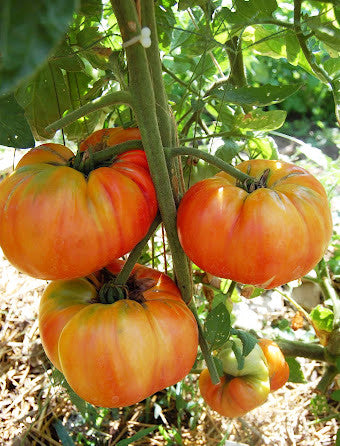 By Gary Pilarchik (The Rusted Garden) Tomatoes use a hormone similar to salicylic acid to trigger a response called 'systemic acquired resistance' or SAR. This response helps a tomato plant fight off bacteria, fungi and other diseases. This defense response is a naturally occurring internal plant process that can be started manually (so to speak) by spraying your tomato plants with aspirin. The salicylic acid in the aspirin will trigger the tomato's defenses, by mimicking the natural hormone, as if it were being attacked. You can preemptively trigger the SAR response in tomatoes. Why is this a good thing? The...