Posted by Gary Pilarchik on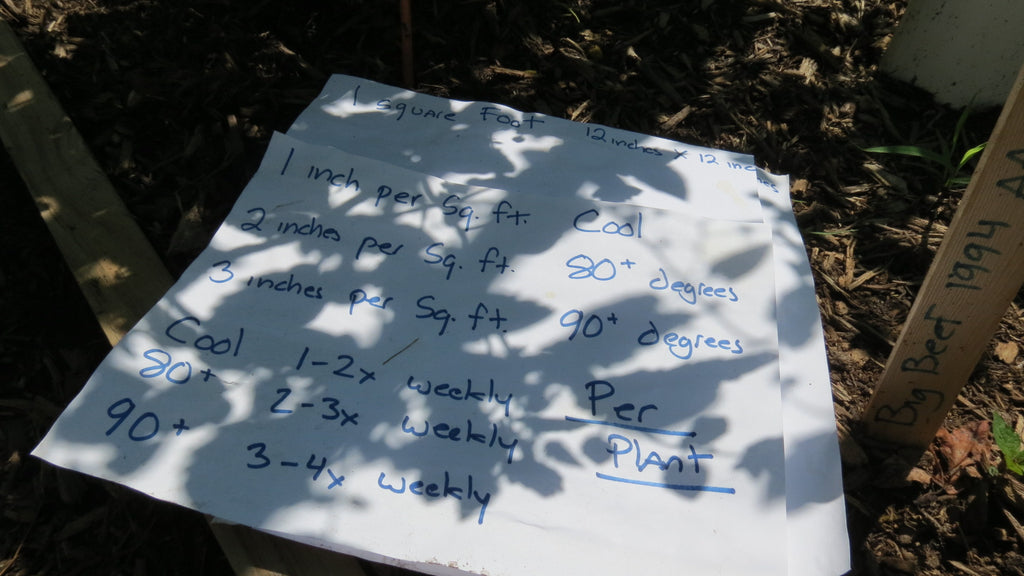 I get asked all the time, "How much water should I give my plants?" or "How often should I water my plants?". The answer is... it depends.
I can't answer that question with a single simple answer because many factors need to be considered when determining how often and how much water to give your plants each week. The following factors have to be considered:
Plant Size
Soil Type
Temperature
Weather Conditions: Full Sun, Cloudy, Rain
Container Size for Container Gardens
Planting Density for Earth Bed Gardens
Posted by Gary Pilarchik on
by Gary Pilarchik (The Rusted Gardener) Do not get fooled into thinking you need to buy expensive container/potting mixes for your container vegetable or flower gardens. There is nothing magical about the base ingredients they use that you can't buy separately, mix and make something as good if not better. Why make your own container mixes? It will save you a ton of money that you can use in your garden in other ways and you can tweak your recipe, based on the needs of your garden. For instance, high summer heat... add more peat moss, coco coir or water retaining organic...