Posted by Gary Pilarchik on
You can grow tomatoes indoors. They are self pollinating and do not need a pollinating insect to help them out. Simply shake the tomato plant, when you see clusters of flowers and you will get plenty of tomatoes.
Posted by Gary Pilarchik on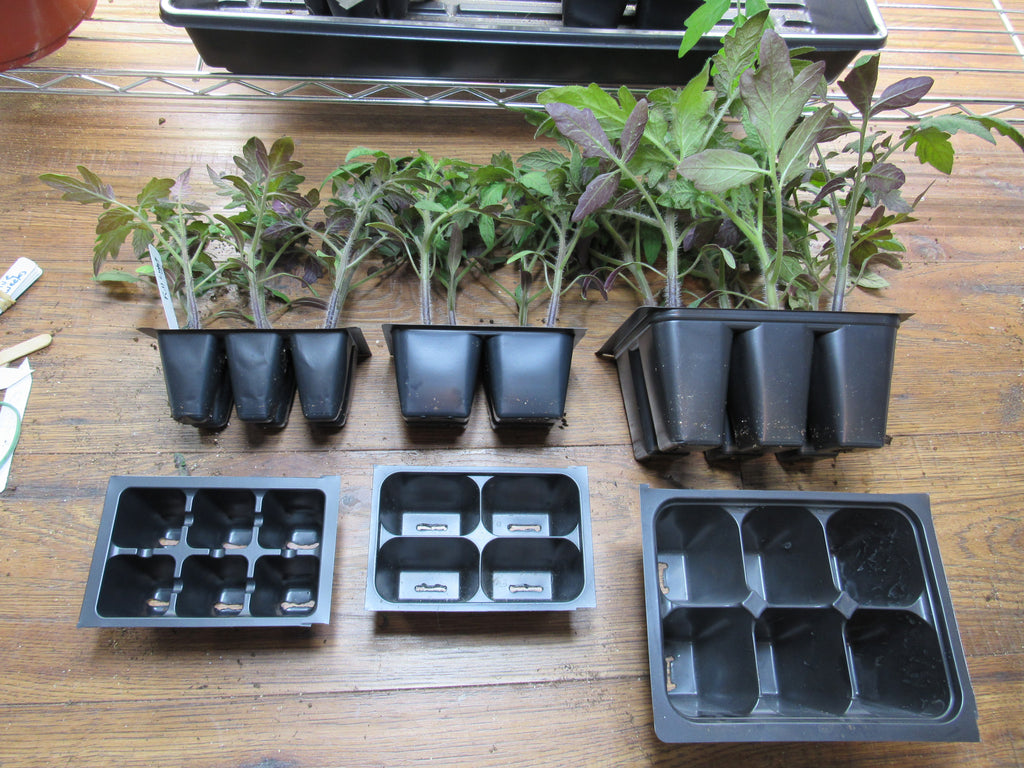 Growing tomato transplants isn't really difficult once you have the basics down. It just takes some time to learn. However, growing large plants in 6 weeks, that are ready to be planted into a garden, can be challenging. The key is container size. Lighting, watering, and fertilizing will impact plant growth but cell or container size is often over looked. Generally speaking, a transplant's size is constrained by the growing space of the roots. The stronger and larger the root system, the more quickly the plant can grow in size. A lot has been written about lighting, watering, and fertilizing....