Posted by Gary Pilarchik on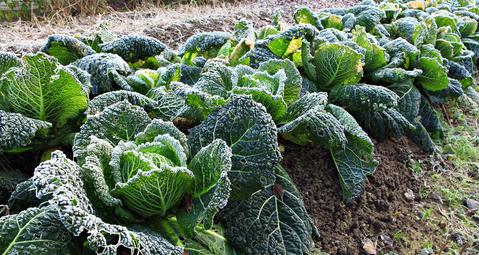 The Rusted Garden Seed and Garden Shop 34 Vegetable Plants You can Grow in Less Sunlight or More Shade:  Full Sun, Partial Sun and Minimal Sun Categories Defined Does my garden have less sunlight or more shade? Growing vegetables is not difficult but it does take work and we (gardeners) at times, make it more confusing and complicated than needed. The beauty of a garden is that it wants to grow and give back to you. Nature designed plants to adapt. Even if you initially have some trouble, you will still get plenty of vegetables as you develop your skills...
Posted by Gary Pilarchik on
By Gary Pilarchik (The Rusted Gardener) Cool weather crops can often take a light freeze and frost and manage without problems. They are often crops you can plant in the spring and fall as they love the cool weather. Cool weather vegetable crops like nights that average in the 50's, moving down into the 40's or up into the 60's at times. They like their days in the 60's and 70's. Once you get into the upper temperatures many of the plants stop producing, bolt to flowering for seed production or just die out. Visit my YouTube Channel with over...