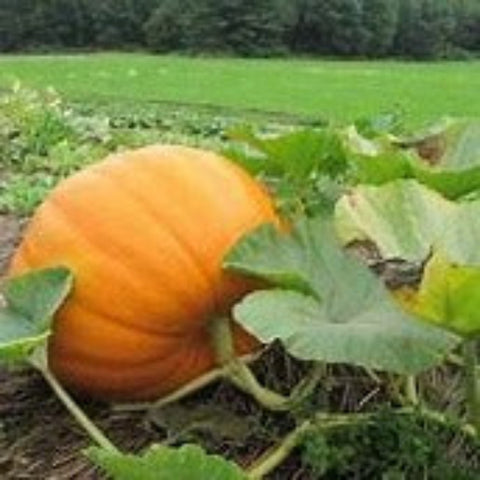 Pumpkin - Connecticut Field Heirloom
This heirloom pumpkin is one of the oldest varieties available and is you classic pumpkin.  It is great for jack-o-lanterns, decorating or eating the seeds.  They vary in size and get to 15 - 25 pounds!  These need a lot of space for the 10 to15 foot vines.  They will reach maturity in about 110 to 120 days so plant accordingly for Halloween or Thanksgiving decorating. 
One tablespoon per pack
For planting instructions I direct everyone to the Farmer's Almanac. They are clear and concise and cover all care needs. You can find a link under the Blog & Video tab.
All my products are hand packaged by The Rusted Gardener himself. 
I am only shipping items to the USA,  Australia, Canada, United Kingdom and India at this time. Use the Codes found above the Check-Out Cart symbol for Discounts to save up to 15%.
International shipping rates apply to all orders outside the USA. I can not be responsible for lost International orders, please select tracking. Sorry.