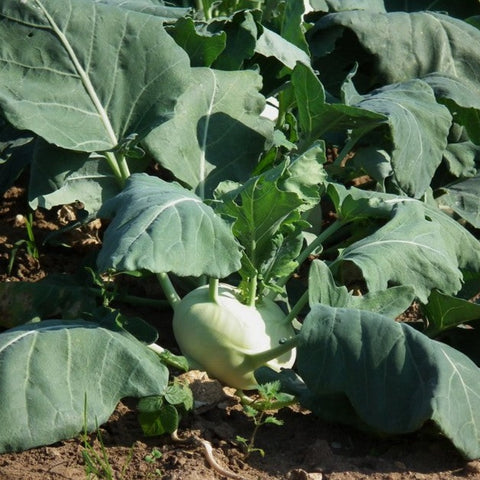 Kohlrabi Seeds White Vienna (Heirloom)
An heirloom introduced in the 1860's. A great tasting cabbage-flavored bulb that grow above ground. They sweet white  flesh that is both delicious cooked or raw, we think iti is best to harvest when bulbs are about 3 inches in diameter.   Very cold hardy and you can eat the leaves too. I love kohlrabi. I peel them and eat them like apples. A must for your home garden.
A  teaspoon of White Vienna Kohlrabi Seeds. That is the easiest way for me to measure. 
For planting instructions I direct everyone to the Farmer's Almanac. They are clear and concise and cover all care needs. You can find a link under the Blog & Video tab.
All my products are hand packaged by The Rusted Gardener himself. 
I am only shipping items to the USA,  Australia, Canada, United Kingdom and India at this time. Use the Codes found above the Check-Out Cart symbol for Discounts to save up to 15%.
International shipping rates apply to all orders outside the USA. I can not be responsible for lost International orders, please select tracking. Sorry.