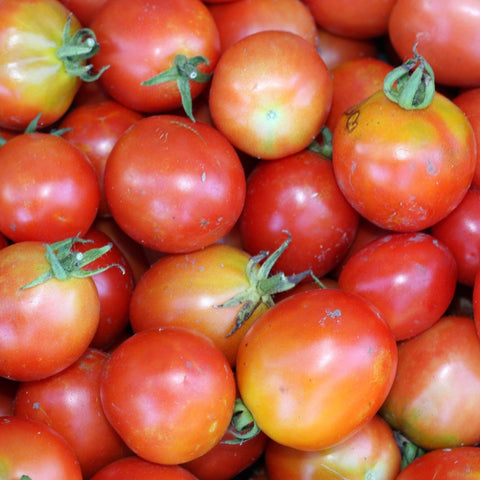 Tomato Seeds Siberian (Heirloom)
Determinate. Early maturing plant produces heavy yields of 2 to 5 oz bright red tomatoes. The plant is capable of setting fruit even at 38 degrees. One of the earliest maturing varieties on the market, takes only 7 weeks when transplanted outdoors. A very popula cold tolerant variety that I highly recommend. It requires support, either staking or cages as it gets large for a determinate variety but also produces well.  A heirloom variety from Siberia, Russia.
I sell my tomato seeds by the pinch which is about 30-50 seeds. Plenty of seeds for a few years when stored properly.
START INDOORS: 6-8 weeks before nights reach 50 degrees Fahrenheit.
GERMINATION: 5-10 Days
PLANT OUTDOORS: 24"-36" Apart
LIGHT: Full Sun
For planting instructions I direct everyone to the Farmer's Almanac. They are clear and concise and cover all care needs. You can find a link under the Blog & Video tab.
All my products are hand packaged by The Rusted Gardener himself. 
I am only shipping items to the USA,  Australia, Canada, United Kingdom and India at this time. Discount codes are located above the Sign-In or Create Account buttons.
International shipping rates apply to all orders outside the USA. I can not be responsible for lost International orders, please select tracking. Sorry.