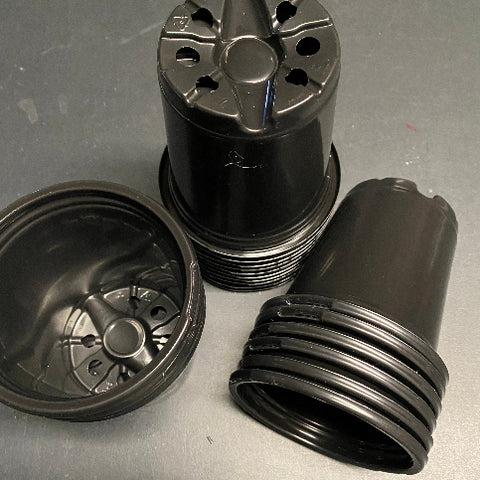 Seed Starting Transplant Containers (3 x 4) - 12 Cups/Containers/Pots
This is for 12 transplant cups/containers/pots that approximately measure 3 inches tall and 4 inches wide.  
They are large enough to grow a tomato, pepper or other vegetable transplant without having to change containers. There are holes in the bottom of each container so you can water from the bottom. You get 12 cups/containers. They are made of plastic and can be reused.
I am only shipping items to the USA,  Australia, Canada, England and India at this time. Use the Codes found above the Check-Out Cart symbol for Discounts to save up to 15%.
International shipping rates apply to all orders outside the USA. I cannot be responsible for lost International orders, please select tracking. Sorry.