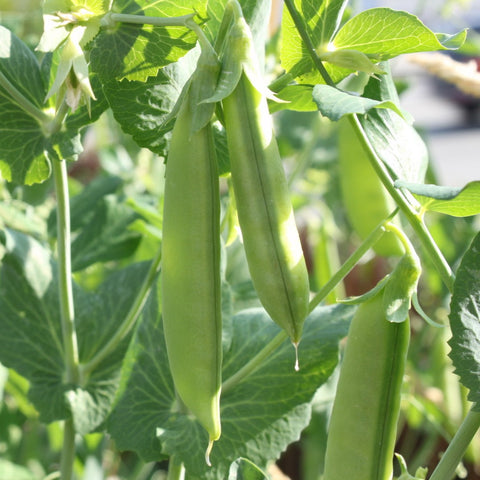 Pea Seeds Sugar Snap
Sugar Snap peas are grown for the sweet delicious peas and edible pod. Let the 3 inch pods fill up and pick them. They can get 6 feet tall so provide trellising. The best pea I have found to pick and eat shell and all.  This is an 1979 All America Selections Winner. 65 days to maturity.
 About 30 seeds.
For planting instructions I direct everyone to the Farmer's Almanac. They are clear and concise and cover all care needs. You can find a link under the Blog & Video tab.
All my products are hand packaged by The Rusted Gardener himself. 
I am only shipping items to the USA,  Australia, Canada, United Kingdom and India at this time. Use the Codes found above the Check-Out Cart symbol for Discounts to save up to 15%.
International shipping rates apply to all orders outside the USA. I can not be responsible for lost International orders, please select tracking. Sorry.