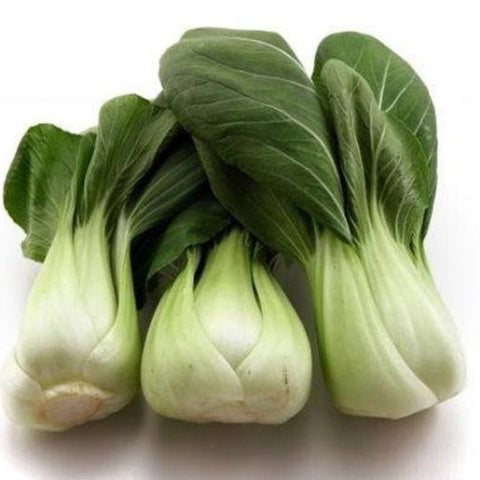 Pak Choy Seeds Canton
Great tasting Chinese cabbage.  Matures in 50 days. Use raw, in stir-frys or in soups. A sweet crispy flesh and leaf. Space them 6-12 inches apart depending on size you wish to grow for harvest. An heirloom.
A  teaspoon of Canton Pak Choy Seeds. A fast growing great tasting green that is perfect for frying and in for salads. The leaves and stems both taste great but are unique and can be used in different ways.
The picture is a teaspoon of seeds. A lot of seeds!
For planting instructions I direct everyone to the Farmer's Almanac. They are clear and concise and cover all care needs. You can find a link under the Blog & Video tab.
All my products are hand packaged by The Rusted Gardener himself. 
I am only shipping items to the USA,  Australia, Canada, United Kingdom and India at this time. Use the Codes found above the Check-Out Cart symbol for Discounts to save up to 15%.
International shipping rates apply to all orders outside the USA. I can not be responsible for lost International orders, please select tracking. Sorry.