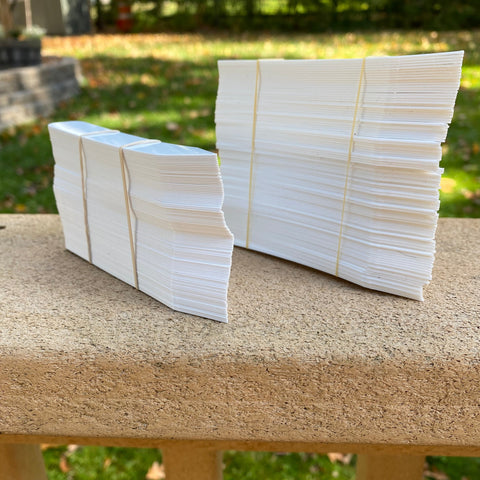 25 Premium Plastic Plant Markers 4" x 5/8" ***NEW THICKER MARKER***
The old version is on the left.  The picture shows a quantity of 100.  These are the premium version of plastic plant markers for your garden labeling needs. They can be cut in half to make great markers for you seed starts too! You get a bundle of 25 plant markers in this bundle.  
I am only shipping items to the USA,  Australia, Canada, England and India at this time. Use the Codes found above the Check-Out Cart symbol for Discounts to save up to 15%.
International shipping rates apply to all orders outside the USA. I can not be responsible for lost International orders, please select tracking. Sorry.