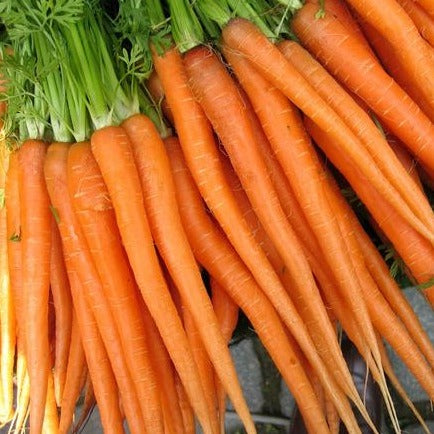 Carrot - Tendersweet Heirloom
This is a very flavorful heirloom carrot.  These like well-drained, loose soil and prefer full sun.  Recommend planting these in the spring then every two weeks through the summer to spread out your harvest.  Matures in 65 to 75 days and should 9 - 10-inch tapered roots.
1/2 teaspoon per pack
For planting instructions, I direct everyone to the Farmer's Almanac. They are clear and concise and cover all care needs. You can find a link under the Blog & Video tab.
All my products are hand packaged by The Rusted Gardener himself. 
I am only shipping items to the USA, Australia, Canada, United Kingdom and India at this time. Use the Codes found above the Check-Out Cart symbol for Discounts to save up to 15%.
International shipping rates apply to all orders outside the USA. I cannot be responsible for lost international orders, please select tracking. Sorry.