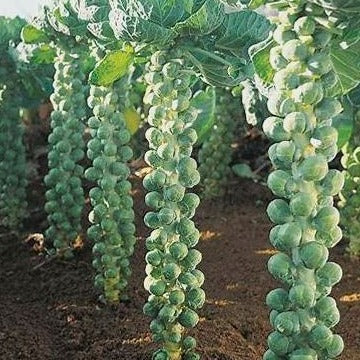 Brussel Sprouts - Long Island Improver Heirloom
This is the one of the, if not the most common Brussel sprout seed for the home garden. These will germinate in 5 - 10 days reaching maturity in about 90 days.  The plants will grow to about two feet tall and yield tender heads that will be about 1 1/2 inches in diameter.  These plants will prefer full sun.
For planting instructions, I direct everyone to the Farmer's Almanac. They are clear and concise and cover all care needs. You can find a link under the Blog & Video tab.
All my products are hand packaged by The Rusted Gardener himself. 
I am only shipping items to the USA, Australia, Canada, United Kingdom and India at this time. Use the Codes found above the Check-Out Cart symbol for Discounts to save up to 15%.
International shipping rates apply to all orders outside the USA. I cannot be responsible for lost international orders, please select tracking. Sorry.