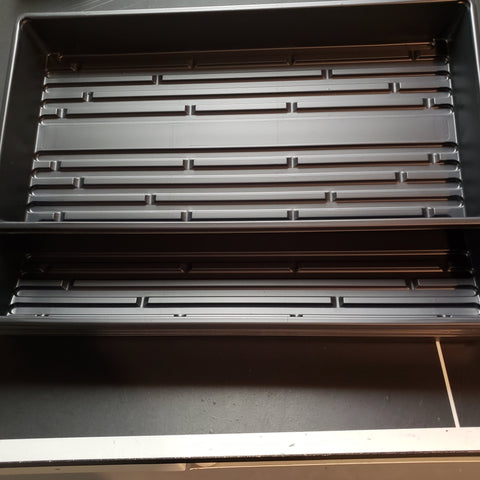 Seed Starting Flats: 5 Pack
I recommend these flats so you can bottom water your transplants.
This is for the 5 flats (no holes - standard 1020 flats) to use with whatever seed starting containers you choose.  Check out our selection of inserts for these flats and customize to your seed-starting needs.  All of the inserts we sell will fit in these trays.
Actuals size 
10.94" W x 21.44" L x 2.44" D
I am only shipping items to the USA,  Australia, Canada, England and India at this time. Use the Codes found above the Check-Out Cart symbol for Discounts to save up to 15%.
International shipping rates apply to all orders outside the USA. I cannot be responsible for lost International orders, please select tracking. Sorry.