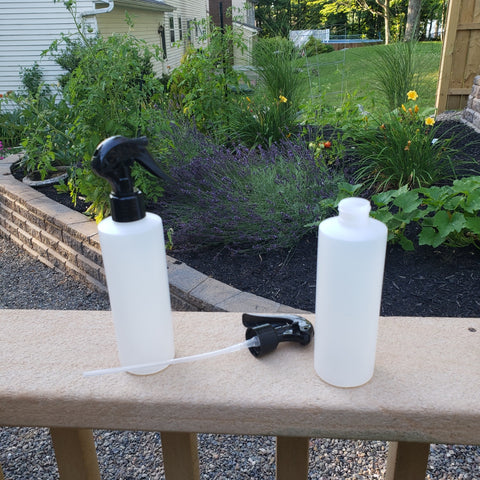 Container / Patio Nozzle and Bottle Two Pack. (2) Nozzles, (2) Dip Tubes, (2) Standard 8 oz. Bottles
Two Pack!. Two basic nozzles, two dip tubes and two 8 oz. bottles.  Bottles and nozzles have been difficult to get but these will do the job and at a great price as well.  Perfect for smaller patio garden or for misting household plants. All nozzles are tested with water before I ship them, so don't mind the paper towel. Slowly pump the sprayer to prime them when first starting.
I am only shipping items to the USA,  Australia, Canada, England and India at this time. Use the Codes found above the Check-Out Cart symbol for Discounts to save up to 15%.
International shipping rates apply to all orders outside the USA. I can not be responsible for lost International orders, please select tracking. Sorry.